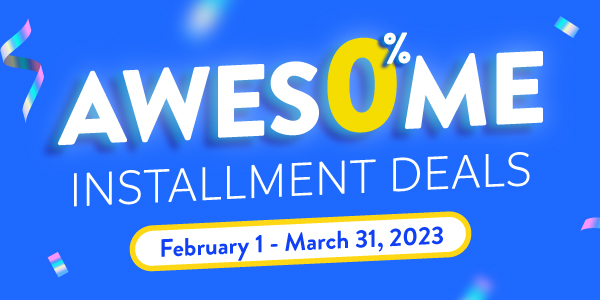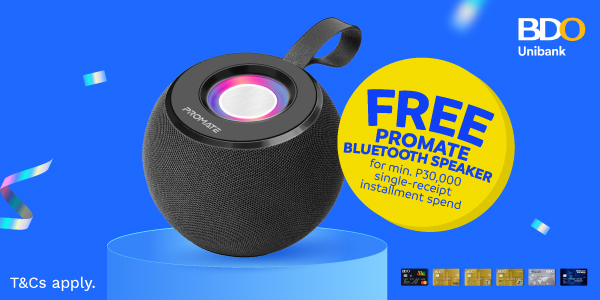 Promo Mechanics:
1. All Abenson, Electroworld, abensonHOME, Automatic Centre branches and online at abenson.com
2. February 01 to March 31, 2023
3. Applicable to all active Principal and Supplementary Credit Cardholders of BDO (Mastercard, Visa,
JCB, Diners Club and UnionPay) and BDO-issued American Express Credit Cards. Corporate Cards,
Distribution Cards and Purchasing Cards are excluded from the Promo.
4. Free Promate Juggler Bluetooth Speaker for a minimum single-receipt purchase of P30, 000.
6. 0% installment at 3, 6, 12, 24-months term in-store, website, email, hotline, FB Messenger, Viber sales
channel.
7. Splitting of installment transactions is not allowed.
8. One (1) card number, one (1) single-receipt installment transaction, one (1) freebie redemption per day
per branch for in-store, online and non-website/store transactions
9. Freebies are not convertible to cash or any other items. Freebie color may vary.
10. Free item will be released along with the main unit upon delivery or pick-up.
11. In cases of cancellation of credit card transaction, the customer should pay premium item price.
Shop from our official Abenson accounts for safe and secure shopping