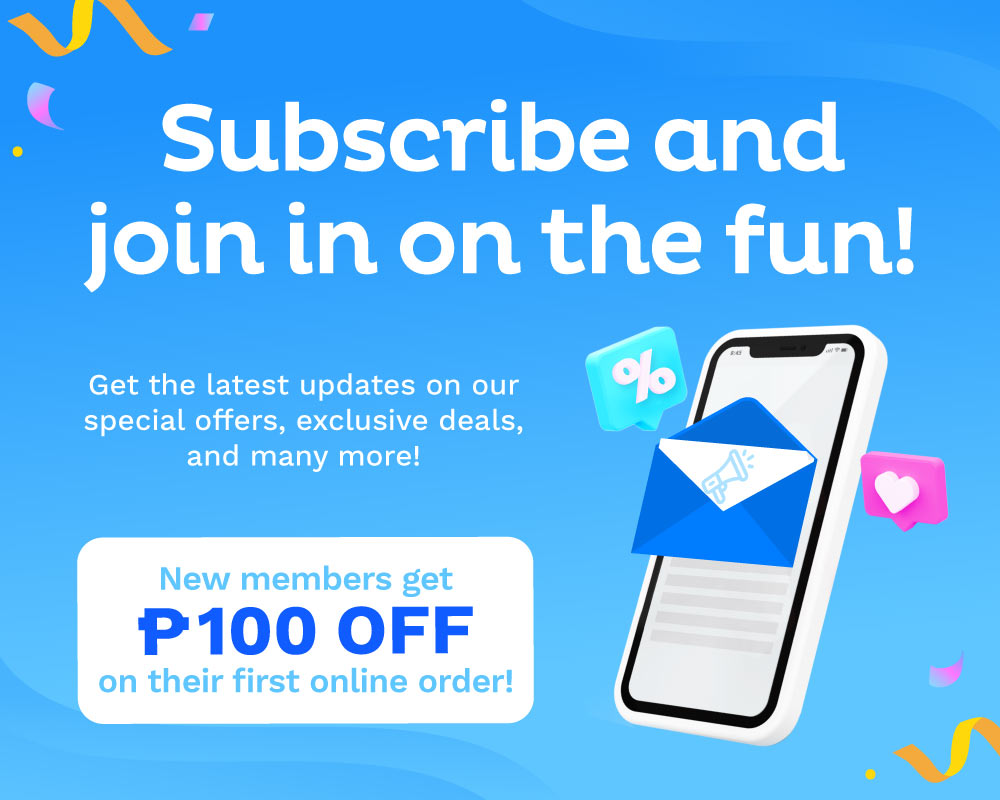 Get your P100 off voucher!
Subscribe to our newsletter below to enjoy this awesome treat.
Terms and Conditions:
Promo valid for cash/straight card transactions at abenson.com, with a minimum purchase of P5,000.
Promo valid until December 31, 2022.
I agree that Abenson may collect, use and disclose my personal data which will be used for the purpose of processing / managing my accounts, in accordance with the Data Privacy Act of 2012. I hereby confirm that all information I have provided are true and correct.