Type
The most affordable type and its compact body makes it great for space saving.
These either have freezers located at the top or bottom for convenient access to frozen storage.
Manual Defrost

Requires you to remove all the food from the refrigerator and to leave the door/s open for the ice crystals to melt.

Automatic Defrost

Easy to maintain and saves you time as it requires no human intervention to get rid of the ice build-up inside. This provides more space for your items inside, keeps frozen food from sticking together, and maintains food packages properly.
Makes good use of space by splitting the refrigerator between fresh and frozen food compartments and most models allocate a bit more space for the fridge. They also feature adjustable shelves that provide more storage flexibility and these units require less clearance to open the doors making them ideal for compact kitchens
French Door Refrigerators
A combination of a side-by-side unit on top with a drawer-style freezer at the bottom. It also gives you eye-level access on your food and comes with crisp drawers and shelves.
Size & Capacity
A simple trick to choosing the right size is allotting at least 2 cu.ft of ref space per adult in your household.
Tip: Be sure to check if the unit will fit your space by providing extra 50mm allowance around the unit.
Special Technology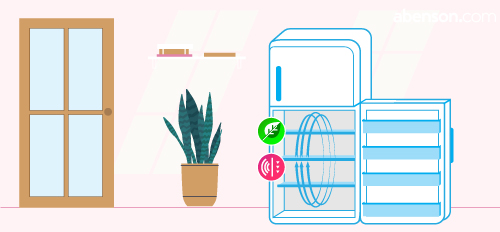 Investing in an inverter refrigerator gives you more energy savings, will usually last longer, and also generates less noise compared to conventional refrigerators.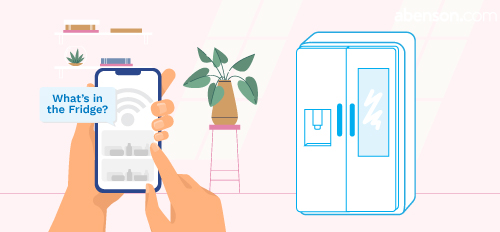 Smart Control
Effectively keep track of your food and frozen goods with refrigerators equipped with Smart technology and high-tech programs. These come equipped with built-in screens so you can quickly check on your items inside and even monitor expiration dates. You can also search for recipes, check the weather, play music, and much more.
Features
Apart from cooling, determine other convenient features you may need from your refrigerator. Do you need more storage space such as glide-out baskets and fully extending drawers? Should the freezer be on the standard top or at the bottom for easy access?
Multi Door
Door-in-Door
Water Dispenser
Long Lasting Freshness
Optimized Storage
Smart Refrigerator
Inverter Refrigerator
Home Bar
Ice and Water Dispenser
Food Showcase
No Frost
Deodorizer
LED Lighting
Finishes
Complement your kitchen's style by matching your appliances with your kitchen interior.


Best For
Condos
Single Door Refrigerators with measurements of 130cm below (height) by 55cm below (width) will be best for families living in small condos.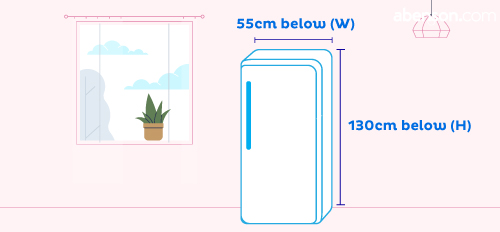 Big Condos & Homes
Refrigerators with measurements of 131cm above (height) by 56cm above (width) will be best for families living in big condos or houses. These can be either Single Door, Two Door, or French Door Refrigerators.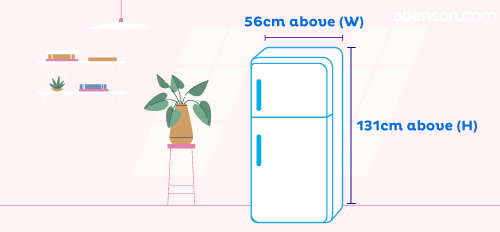 Shop Now
Brands
Installation