Best For
Before deciding on which new laptop to buy, here's a quick guide on which specifications you should consider depending on how you plan to use your new device: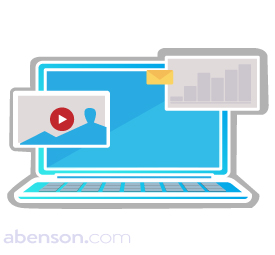 A heavy-duty laptop is your best friend. A display with full HD or higher resolution will lend a big helping hand for tedious video editing. Huge RAM capacity will keep up with multi-tasking activities. A solid and reliable cooling system is also a must to keep your machine from overheating with extended use.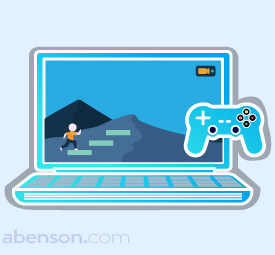 Laptops with a powerful processor (Core i5/i7/i9 or Ryzen 5/7/9) and superior GPU (RTX series) for fast and smooth gameplay will get you your money's worth. A screen with high refresh rate can also help you win your game and get the top score.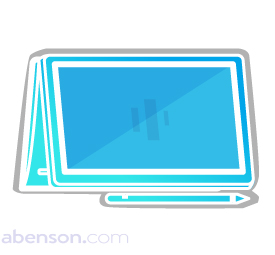 2-in-1 laptops are a great fit since it's a tablet and a laptop rolled in one cool device. Get portability and functionality with the detachable keyboard or a unit that completely folds behind the touchscreen.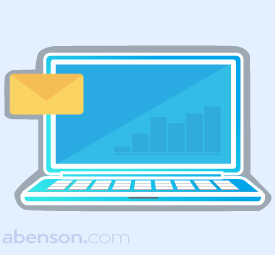 Entry-level laptops will do just fine for sending emails, browsing social media, web surfing, and casual movie watching.
RAM
RAM (Random Access Memory) is vital to your laptop's CPU because the memory allows it to run multiple programs simultaneously. Start with a decent 4GB for budget laptops, 8GB if you can spend extra and 16GB for superior performance.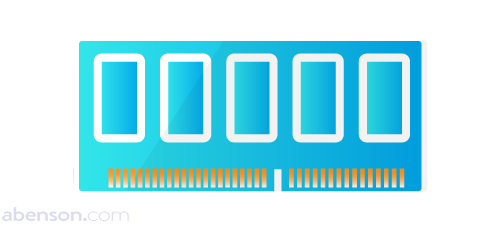 Storage
If you need plenty of room to store digital files like photos, movies and other programs, max out on your laptop's hard drive. A Solid State Drive (SSD) is preferable over Standard Hard Drive (HDD) because it has faster access speed to run your programs and consumes less power for longer battery life. If you need to bulk up more storage, an External Hard Drive will do the trick.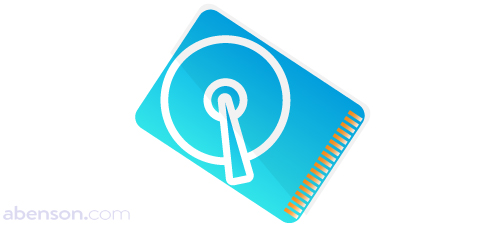 Processor
The more powerful your laptop processor, the faster the programs run. Intel and AMD are the main players battling it out for processor supremacy, the former offering Celeron, Pentium, and Core series while the latter has the A and Ryzen series for the consumers. Apple has also launched their in-house chip series, the M1, that provides a powerful performance on their recent MacBook releases.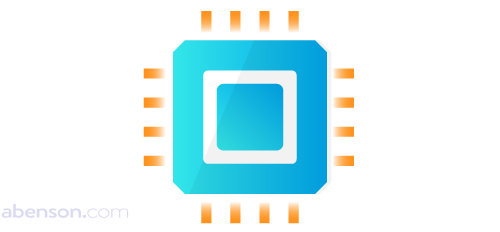 Graphics
The graphics hardware, on the other hand, is a computer chip that produces the image you see on your screen. It renders the image to your screen by converting data that the laptop screen can understand and either come integrated or discrete/dedicated.
An integrated graphics card is built-in with the main processor and uses the main system memory (RAM). You'll typically find these in most basic laptops or inexpensive desktop PCs and are good enough for simple and minimal computing tasks. This, however, cannot be upgraded or replaced and is not recommended for professional graphics production and gaming.
A discrete or dedicated graphics card has its own set of chips and video memory (VRAM). This is suited for gaming or other graphics-heavy applications such as video/photo editing and 3D rendering.
Shop by graphics card brand: NVidia | AMD | Intel
Screen Size
When choosing a new laptop, its screen size greatly matters as this will affect your overall experience too. It's measured diagonally and as the screen size increases, expect the overall size, weight, and power consumption will increase too.
Larger screens will be better for gaming, streaming movies, photo & video editing, and multitasking, while smaller screens will be greater for portability.
10.9" & Below Laptops
The lightest and the thinnest the market has to offer. Very portable and can be easily brought anywhere.
11"-12" Laptops
Slightly bigger laptops with basic features and specs but still great to bring around anywhere.
13"-14" Laptops
Bigger laptops with better specs that offer the best of both worlds for portability and usability.
15"-16" Laptops
Usually beefed up with performance or gaming specs and are best to be used at home or at the workplace.

Shop by screen size: 10.9" & Below | 11"-12" | 13"-14" | 15"-16"
Special Features
A lot of laptops in recent years have greatly innovated, featuring new technology that highly elevates the user experience.

Touch Screen
Mostly seen on 2-in-1 laptops, touch screen capability on laptops has been a growing trend among manufacturers. It lets users take their experience to another level by integrating a feature mostly seen on smartphones and tablets to the laptop setting, paving way for a more creative and productive laptop use.
Biometric Security
Like most smartphones, some or most laptops now feature additional security measures when logging in. Gone are the days when users had to type in their passwords, all thanks to the new biometric features on laptops, either facial recognition or fingerprint scanning. These make accessing your laptops much quicker and more secure.
Upgraded Webcams
Most laptops come with 720p webcams and are great for quick and casual calls, but now, most manufacturers are upgrading their laptop's webcams to 1080p as the need for better looking video quality during online meetings have greatly risen. Some brands also have experimented by having their webcams pop-up from their keyboards, allowing for more screen-to-body ratio on their screens, without no longer having to dedicate space for webcams on the screen anymore.
Accessories & Add-Ons
To make your laptop experience even better, here are a few additional items you can consider buying when getting a new laptop: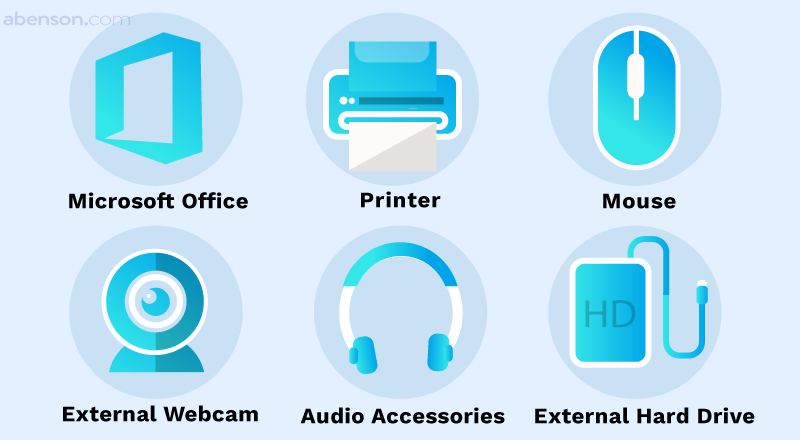 Brands
Care Guide