Types & Capacity
There are different types of gas stoves that you can choose from based on capacity and cooking needs.
Best for small cooking needs
Ideal for individuals living independently
Can be installed in kitchens with small space
Basic gas stoves
Cheaper and user-friendly
Best suitable for a small kitchen with a small counter
Designed for small families (2-3 members)
The best option for multi-tasking as it provides equal-sized burners for cooking
Ideal for nuclear or joint families (4 or more members)
Burner Heat
One of the important features of a gas stove is the heat released by the burner as these have different heat output levels.
Heat Output Level:
Low Output - Good for low-heating cooking like simmering.
Medium Output - Good for everyday cooking like frying.
High Output - Good for high-heat cooking like stir-frying.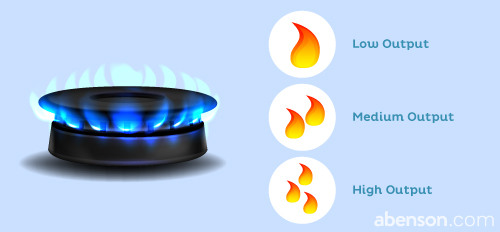 Size
The right balance of cooking, counter, and storage space is essential to every kitchen. Make sure your kitchen counter has enough space as the usual standard size of a stove is about 30 inches to 36 inches wide.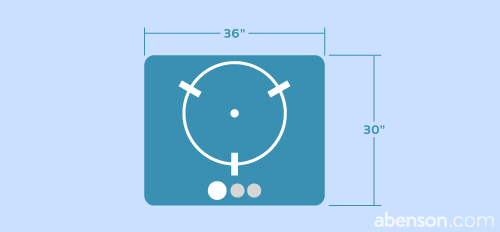 Brands
Safety Tips